The covid-19 coronavirus pandemic has changed many things in our lives, especially regarding our free time and holiday dreams and will continue to be decisive throughout the next year 2021, despite the good news regarding vaccines, we will continue to search new ways to vacation safely and private villa rentals are one of the most requested options. As leaders in the villa rentals in Formentera, we believe it is undoubtedly one of the best options for lodging on the island. If you're looking for safe and quiet in a dreamy enclave, these type of accommodation in Formentera are the perfect option for you.
Luckily because our agency is based in the territory, we get to visit the villas we offer on a very regular basis. We know the island, the villas, the amenities, the staff working on them from cleaners to gardeners and of course the owners.
We are therefore in a great position to share an unbiased view of the best Formentera rentals.
The selection of villas in our portfolio has been handpicked. Each villa has been chosen with the needs of our discerning, cosmopolitan and educated clients in mind. Basing our selection on location, comforts and positive reviews from former clients and our own experience through our relationship of collaboration with owners and staff. You will notice the reviews are not published in our web site and this is to protect our client's privacy as well as to give the property's owner the possibility to review complaints if they have occurred during the stay of any of our clients and improve the service where and when necessary. We always act immediately so that our clients' vacations run smoothly, and when they do not, we do not hesitate to terminate our collaboration with the owner in question.
The key to our success is to take care of our client's comfort, they trust us and we put the maximum of our efforts at their service.
So let's start it all with us helping you to select the perfect property for you and yours to enjoy during your stay in Formentera.
Are you clear about what type of house you want and where on the island? Have your sights set on a modern luxury villa or perhaps your tastes run a bit closer to a charming authentic finca ?
What is it that makes you choose one house or another? Perhaps it is the beauty of the house or the decoration, without really caring that everything works perfectly or perhaps for you some characteristics are important, regardless of whether the villa has designer lamps or Ikea lamps, such as the A / C works correctly or that the villa has a good internet connection because during your holidays you will have to attend a work meeting.
When you contact us to find the best villa for you, remember share the most relevant information, it will help us prepare a more complete selection and not waste time on houses that do not suit your tastes, needs or pockets !.
In the meantime, take a look at our Top list. In the following list, we have included those that we consider the best houses in Formentera, where the owners are human beings and not impersonal multinational companies, where every detail has been selected by themselves, transmitting to each house their own personality.
It is not important the place we have assigned them, the first or the last, will provide you with the rest you need during your long-awaited holidays in Formentera.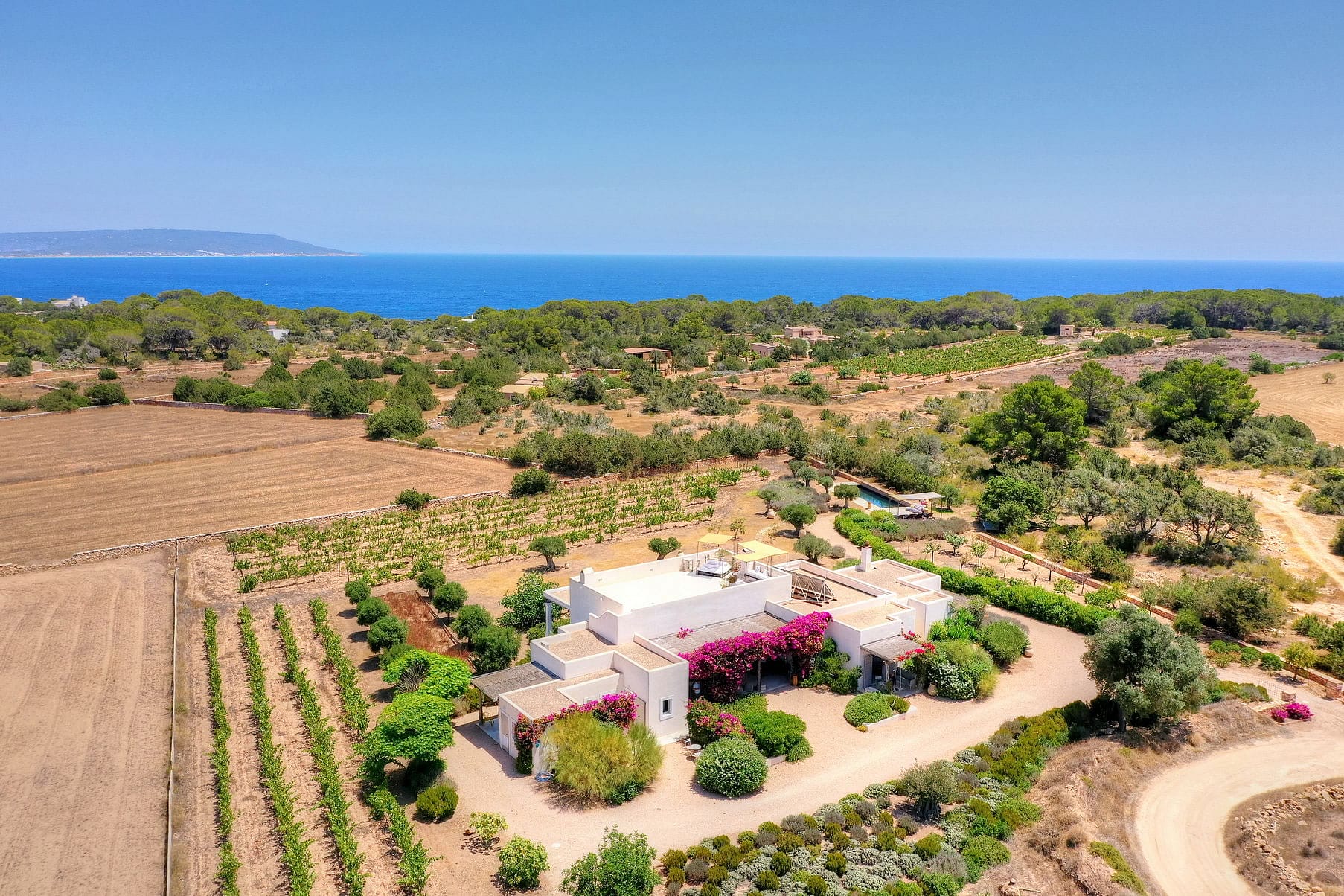 One of the finest private luxury villas in Formentera situated in a magnificent an unique location in the Cap de Barbaria area, south of the
Read More »
See you soon in Formentera !

YourFormentera.es is your preferred partner for villa rentals in Formentera.

Browse our catalogue and make your personalized quote.